The Artistry Collection launches with an exclusive 'Night at The Ashmolean Museum'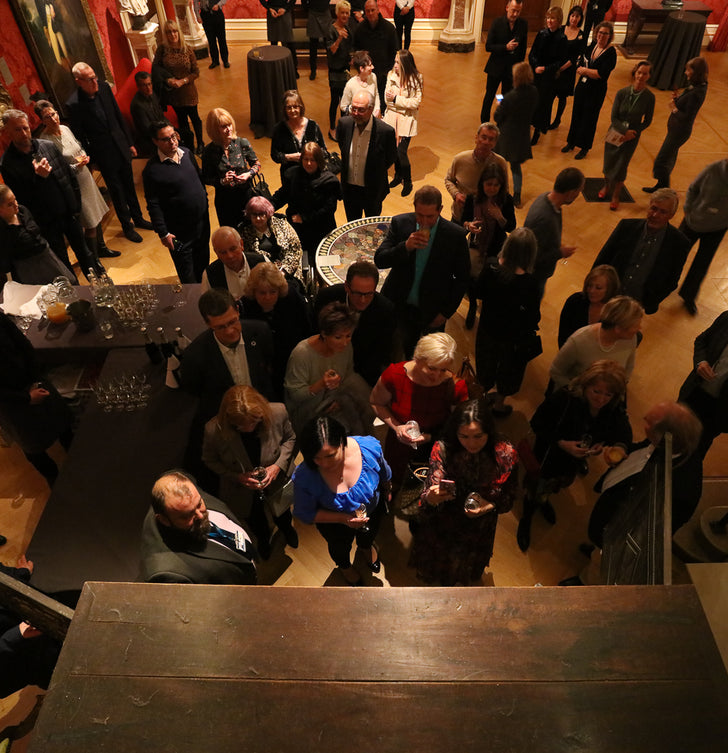 The glitterati gathered for an exclusive, private event by local jeweller - Biagio Patalano - to mark the unveiling of the latest, exquisite pieces in his luxury jewellery portfolio, The Artistry Collection By Biagio Patalano. 
'A Night at the Museum' was held after-hours in the world-famous Ashmolean Museum, Oxford, and after being greeted with glasses of fizz and welcomed by brilliant Muddy Stilettos editor-in-chief and founder, Hero Brown, guests were whisked away on private tours of selected galleries with the museum's experts. Following the tours, guests were treated to a truly memorable talk from the Curator of Sculpture & Decorative Arts, Matthew Winterbottom, on the luxury goods trade through time. Matthew gave guests a once-in-a-lifetime opportunity to peek inside the 17th century Ebony Cabinet, which he opened to reveal, not just its unexpectedly stunning interior, but the breathtaking Cuore Orabella ametrine pendant from The Artistry Collection. 
Inspired by Renaissance Italy, the Art Deco movement of the early 20th century and the places of his heritage, Venice and the island of Ischia, The Artistry Collection is a couture collection of one-off fine jewellery designs. 
Each design in the collection begins with the stone as the star, the focus of the evolving work of art. Just as an artist begins to paint his muse. Every gemstone is hand-selected for its exceptional individual qualities of vibrance, colour or clarity and each is meticulously sought from trusted, responsible sources. The uniqueness of each stone informs the originality of each design, encompassing bold and dramatic statement pieces as well as delicate, elegant and highly wearable pieces. 
Highlights of the collection include the Rinascimento Rosa suite, which takes the clean lines and trefoiled forms of the parterres of Renaissance gardens as its founding point, and leading on from the original Rinascimento suite, arranges its delicate diamonds within a rose gold setting, evoking the pure white roses of an Elizabethan knot garden. 
Also popular on the night was the Sirena suite of underwater inspired jewels. Featuring stylised shells of Venus, azure blue gemstones and diamond encrusted settings, Sirena is named after those captivating mermaids, whose song lures ocean voyagers inescapably. 
Share this